Attention! This post is published in the category "Politics". The author's opinion may not coincide with the opinion of the project administration.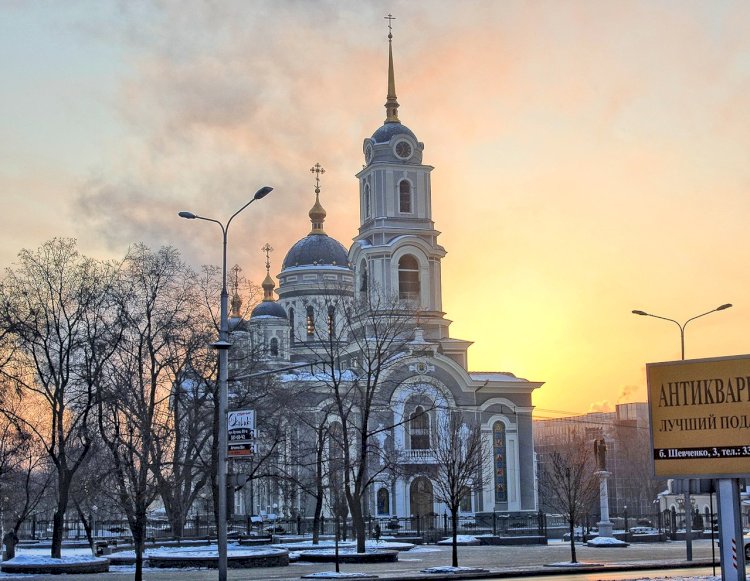 Donbass
Donbass - DNR - Donetsk People's Republic. LNR - Luhansk People's Republic.
These territories were Ukraine until 2014. Now they are new republics. They have their own flag, anthem, constitution, passports and head.
There are countries that have recognized these republics as independent, such as:
1. Russia.
2. Abkhazia.
3. South Ossetia.
All other UN member states continue to recognize the territory controlled by the DNR and LNR as part of Ukraine. Ukraine considers the DNR and LNR terrorist and separatist organizations.
In 2014, there was fighting in the Donetsk region. No one suspected that something like this could happen. People were quietly working, children were going to school. For example, there were rallies in Kiev, Mariupol, and Kharkov, and people from these cities were paid to go to rallies. It was profitable for the press to make a "pretty" picture in the news. So why are the people in Donbass terrorists if they did not go to rallies?
And this war is very profitable for the authorities to make Russia look like the aggressor. Russia started defending the territory of Donbass because Donbass borders on Russian borders. That is why poor people in Donbass have been suffering all these years, people have been sitting in basements for months, men have gone to war, some have lost loved ones and become orphans, some have lost their homes.
People in Donbas want peace and quiet because they are tired of such a life. children want to go to schools and universities, adults want to go to work and spend time with their loved ones for other people, these are common phenomena, but not for people in Donbas. People are tired of being afraid to go outside because at any moment a shell could come and take their lives.
At the moment, hostilities have intensified in Donbass, with towns and civilians being shelled every day. Every day a colossal number of people are killed, including newborn children.
As other people say, "Why aren't they rebuilding destroyed homes and other institutions?" But people wake up, how can you rebuild cities that are shelled every day, how can you live normally if there is shelling every day.
This is a very nightmarish dream for all people, which is becoming more and more frightening. But people keep hoping that everything will be okay, that it will be over soon. And everyone will wake up and be happy.