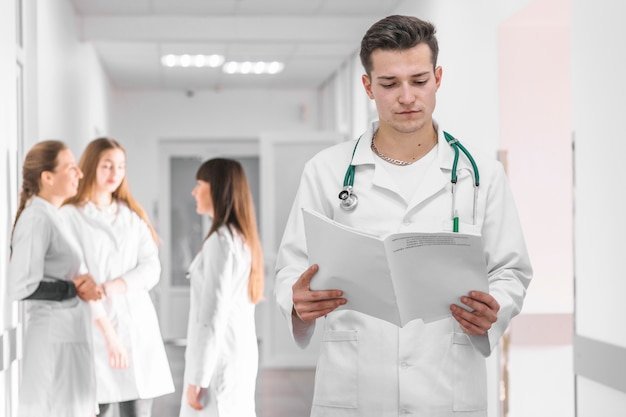 Horrible medical stories
Interviewed with one patient, and he complained that he was not given "putty" (*clerical proofreader for text), because he was under supervision, as a potential suicide. He claimed that if he wanted to kill himself, he would use a blind cord to hang himself, or a pencil to stab himself, or a typewriter to knock himself out. I agreed with him that it was really stupid not to give him a bottle of putty at this rate. Later, I told the same thing to my teacher, to which she answered me that that guy was choosing ways of suicide for himself, which is why he was able to list them so quickly.
Source: Reddit
I worked in a psychiatric hospital as a pharmacist. We then had one guy to whom I gave out medicines. I didn't know who he was or how he got here, but he was always very nice and sweet. He ran out into the hallway to say hello to me, called me "Mrs. Jones" or "Ma'am", always smiled sweetly and tried to start a conversation. We managed to make friends, and sometimes I even quietly brought him chocolates and various little things from the shop in the foyer. Once the nurses noticed me chatting with him in the corridor, and as I was leaving, one of them grabbed my elbow, took me aside and asked: "Are you completely crazy? Shall I put you in the next room?" At first I did not appreciate such a violent reaction, but the girls quickly remembered that I was new and did not know all the local nuances. They told me that the guy with whom I communicate so nicely has been lying here for more than 15 years. When he was in the first grade, he fell in love with his young art teacher, and although he had a quite prosperous family, he regularly asked her to take him in and become his mother. Ultimately, a six-year-old kid stabbed his mother to death in her sleep, only so his teacher could finally adopt him. In general, all female workers are strictly forbidden to communicate with him and establish close relationships.
Source: Reddit
We had a man in a psychiatric hospital. In addition to schizophrenia, he had HIV. Voices in his head told him that all of us orderlies wanted to kill him, rape him, or do something worse to him, so every time we entered the ward, he bit his lip and spat infected blood at us. The authorities forbade anyone to approach him without a mask and a protective suit.
Source: Reddit
We once had an internship in a psychiatric hospital. We ourselves studied to be dentists, so my task as an intern was to make only two fillings for one patient. Although the patients of this department are very unbalanced, I came across a seemingly normal peasant. In general, I proceeded to these very fillings. I completely concentrated on them in order to quickly finish the work and get out of here. As a result, I got the job done pretty quickly. This guy thanked me. My head of the practice also responded very pleasantly to me and said: "Despite such an unusual situation, you showed clear professionalism and continued to work." I thanked for these words, but I didn't understand what kind of "non-standard situation" it was, to which the supervisor was surprised that I had not noticed, because the patient had been pleasing his "friend" all this time.
Source: Reddit
One guy, who was epileptic, had a psychosis while skating in the winter. Accordingly, the arriving brigade took him "as is". This boy lay in the hospital until spring, got treated. It looks like he even recovered. It came to the release. And it so happened that he was dressed in winter, so also in skates. There were no relatives who could bring normal shoes. Therefore, the guy was discharged from the hospital in skates. So bravely walking with blades on the asphalt, he walked to his house. To his misfortune, an ambulance drove past him. Imagine, it's +18 outside, and here a guy is walking in a winter jacket, pants and skates around the city. They accepted him. She was re-admitted to another hospital. Curtain.
Source: Reddit
Came on call to the address. Provisional diagnosis: mental disorder. We arrive at the right place, and there a guy of about 25, with a metal ruler, bruises his forehead. All covered in blood. Grabbed it and began to examine. I notice that the wounds around his mouth are not like the ones on his forehead. I ask where these wounds come from. The guy replies:
- So I'm not a ruler, I ate a cactus.
- Why did you eat it?
- So he really bothered me.
Source: Reddit