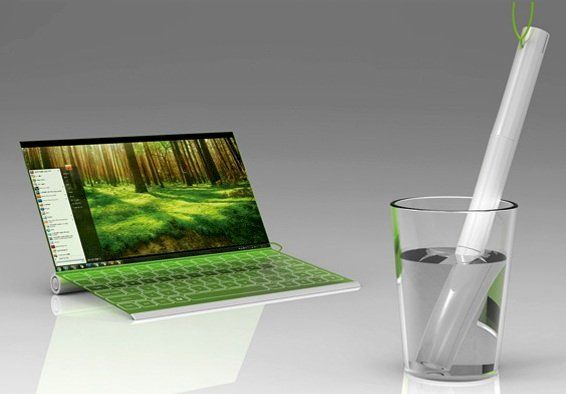 PlantBook - Water Laptop
PlantBook - Water Laptop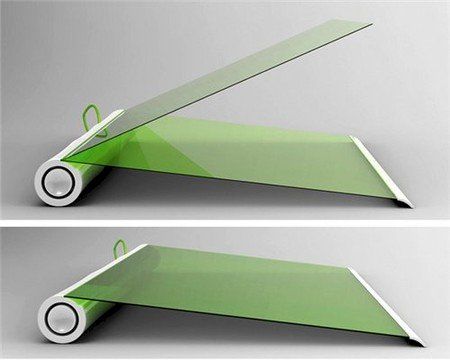 At the moment, I think this laptop can be called the most unusual.
The authors of this device are Hyerim Kim and Seunggi Baek.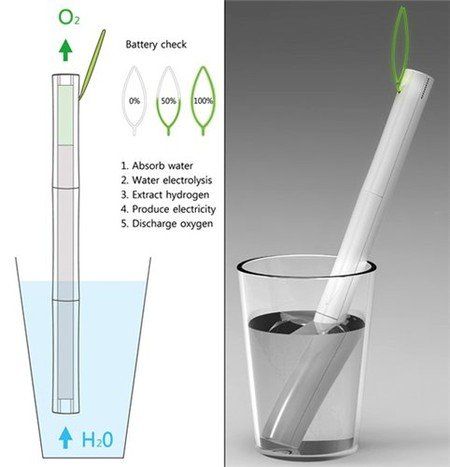 At the Gadget Plantbook Flexible Display, Touch Keyboard. Also, no matter how strange it sounds, it turns into the tube! The laptop is charged not only from solar energy, but also from water. He, being twisted into the tube, is placed in a glass with water. Due to the hydrogen battery, water is split into hydrogen and oxygen, after which oxygen enters the atmosphere, thereby improving the air in the apartment.
Also, he has a "leaf" for carrying. It also signals the device charge level.
This development interested in many investors, as it is very promising, and also implies not only the functionality and the modern appearance of the gadget, but also take care of nature, ecology.