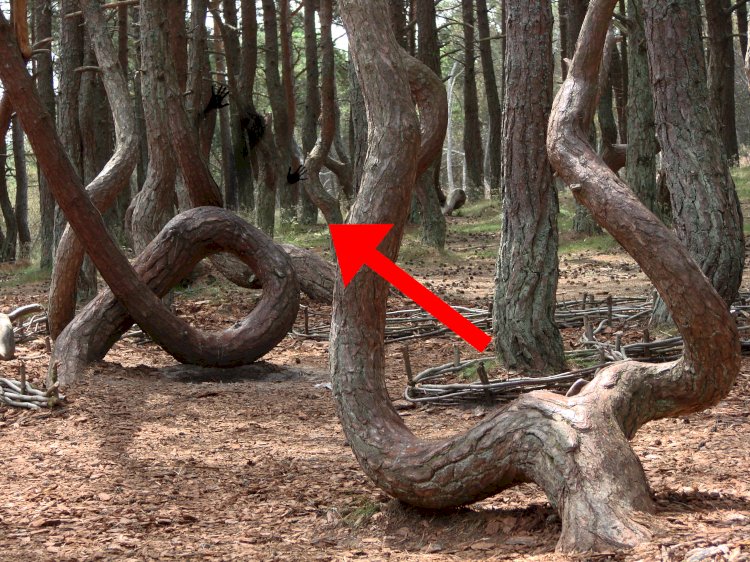 A source: mif-medyza.ru
The mystery of the "dancing" forest
The Kaliningrad region is known for one rather strange place - the so-called Dancing Forest, which is located near the village of Rybachy. The tree trunks bent in different directions evoke thoughts of witchcraft and black magic - about some kind of curse imposed by mystical creatures. Nevertheless, every visitor to the Curonian Spit National Park can admire this spectacle with his own eyes.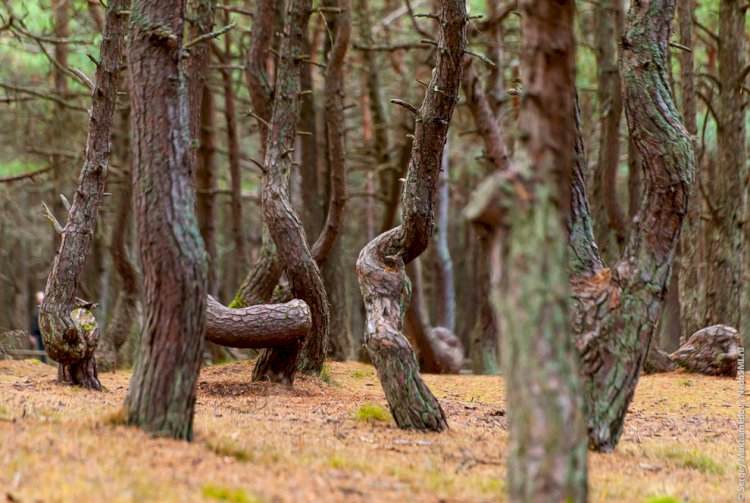 A source: loveopium.ru
The artificially planted forest has been growing since 1961: for 60 years it has filled the sands of the Round Dune. It is believed that walking people can notice how the trees are becoming more and more bizarre. A somewhat depressing circumstance is that the forest is a quiet place: you cannot hear the sounds traditional for nature (singing of birds, rustling of leaves and grass, and so on). Some tourists may feel great while others feel uncomfortable.
Scientists are still trying to figure out what "twisted" the trees. Theories are being put forward about temperature changes and the special soil on which the forest grows. Insect larvae mercilessly eating the trunks are exhibited as "scapegoats". Some see the reason for the special unknown energy emitted by this place. Historians believe that during the Second World War, the Germans sprayed chemical agents that affected the growth of the trunks.
Mystical beliefs are not rejected either - the Dancing Forest was considered a sacred place for the ancient pagans. People defended the grove by any means, reaching the point of killing strangers who dared to cross its borders. Numerous bends were considered portals to other worlds.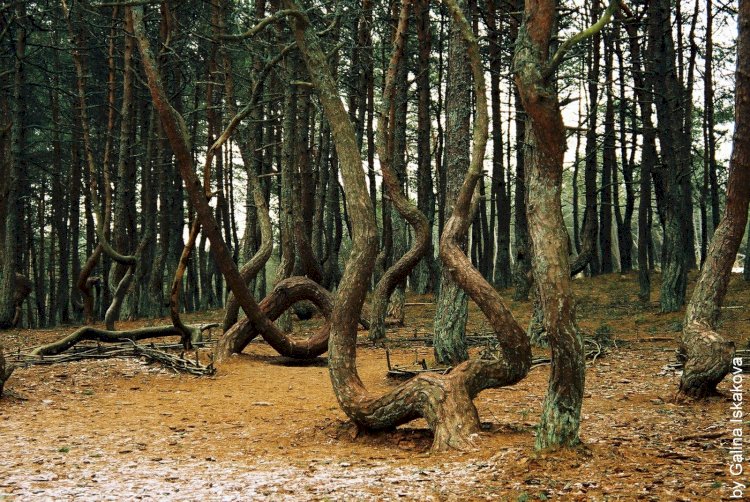 A source: fs.tonkosti.ru
Believers in legends say that after an unsuccessful Sabbath, witches froze forever - and turned into trees. There is also a well-known sign: if a person crawls inside the bizarre spirals, he will become a year younger - several times means "several years".
Like many monuments around the world, this outlandish forest is important to protect. Tourists tend to break the rules - walking on the sand, ripping bark from trees and trampling the soil. Despite all the protective measures, some parts of the Dancing Forest were irretrievably lost - for example, the tree in the shape of a ring. The negligent attitude of people destroyed its powerful trunk; since then, the area has been closely monitored.